smartLAB global W nG Blood Glucose Meter
The smartLAB global W nG offers a comprehensive diabetes management with a meter in credit card format. This device complies with the newest standards in the market. Thanks to the integrated module with ANT and Bluetooth® Smart the values can be transferred after each measurement to almost all mobile phones or a laptop / PC and then can be evaluated there. With the hLine App, available for iOS and Android, data can be collected my your smartphone and transferred directly to the portal. More…
smartLAB genie+ Blood Glucose Meter

The smartLAB genie+ is best suitable for those who give importance to a comprehensive diabetes management. Equipped with a large measured values storage, a clearly legible, illuminated LCD display and ANT module, the smartLAB genie+ facilitates the diabetes management in your everyday life. The values can be transferred directly after each measurement via ANT and through PC, hFon collect home, the hLine App for smart phones and tablets (only suitable for Samsung and Sony devices with Android 4.3 or higher, as ANT is only supported by these) to the hLine-Online.com portal and then they can be evaluated there.  More…
smartLAB pressure W Blood Pressure Monitor
The smartLAB pressure W is an upper-arm blood pressure monitor with many useful additional features. It has the latest technology by measuring during inflation for higher comfort. Its large display makes it possible to read the values easily. On a color scale beside the display you can instantly see if the blood pressure is in a normal range (WHO evaluation system). The smartLAB pressure W has a Bluetooth communication interface. The data can be transferred wirelessly to a compatible receiving device.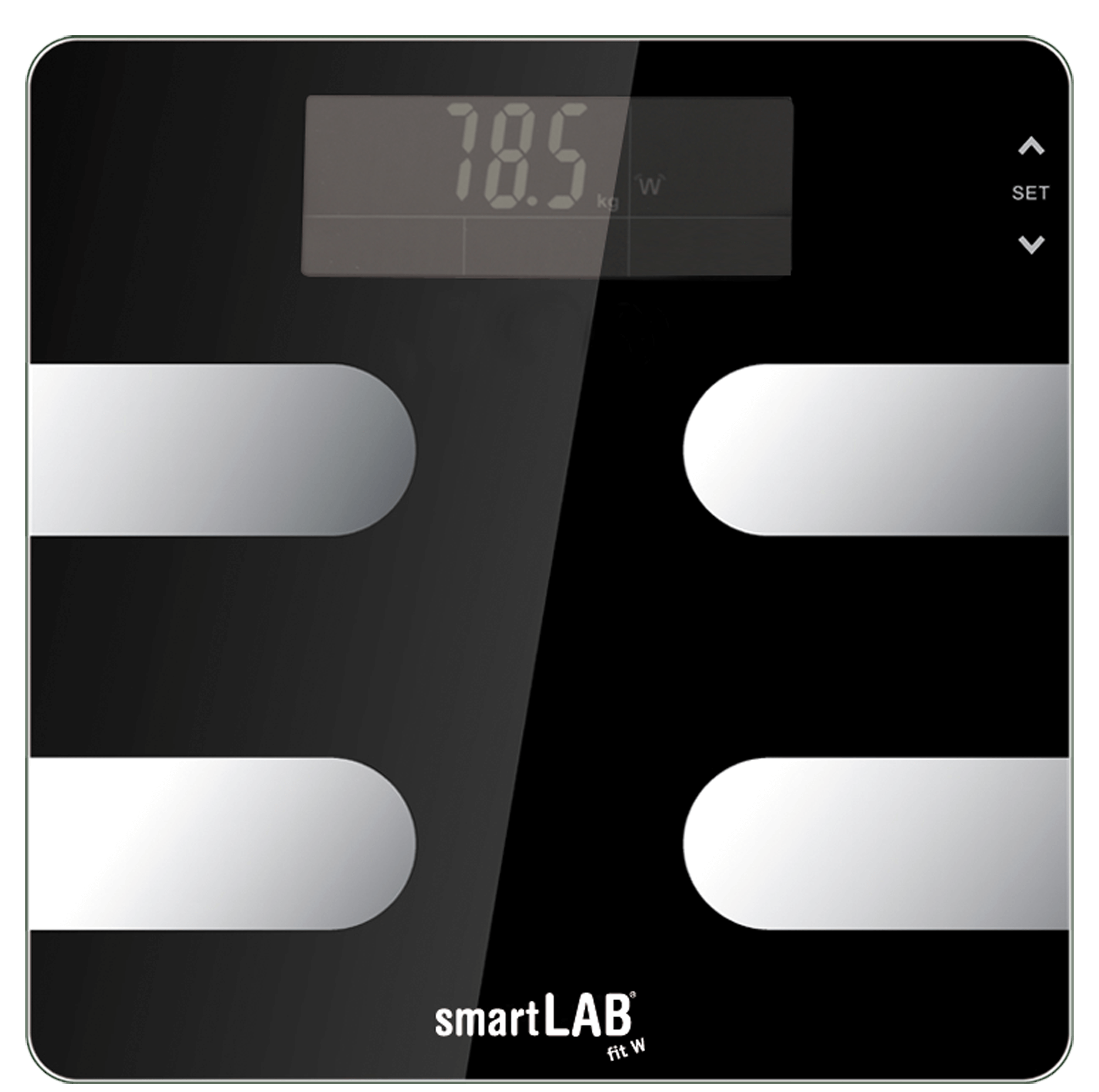 smartLAB fit W Body Analyser Scale
The smartLAB fit W is a multifunctional scale with an attractive design, with which one can view much more than just his weight. The scale has 8 user profiles and automatic user detection. Besides the display of the body weight, the smartLAB fit W displays also body fat and water content as well as muscle and bone mass. With the integrated Bluetooth Smart and ANT+ technology data can be transferred wirelessly to the portal through a PC, the hFon collect or Smartphone via the hLine App available for Android and iOS.
More…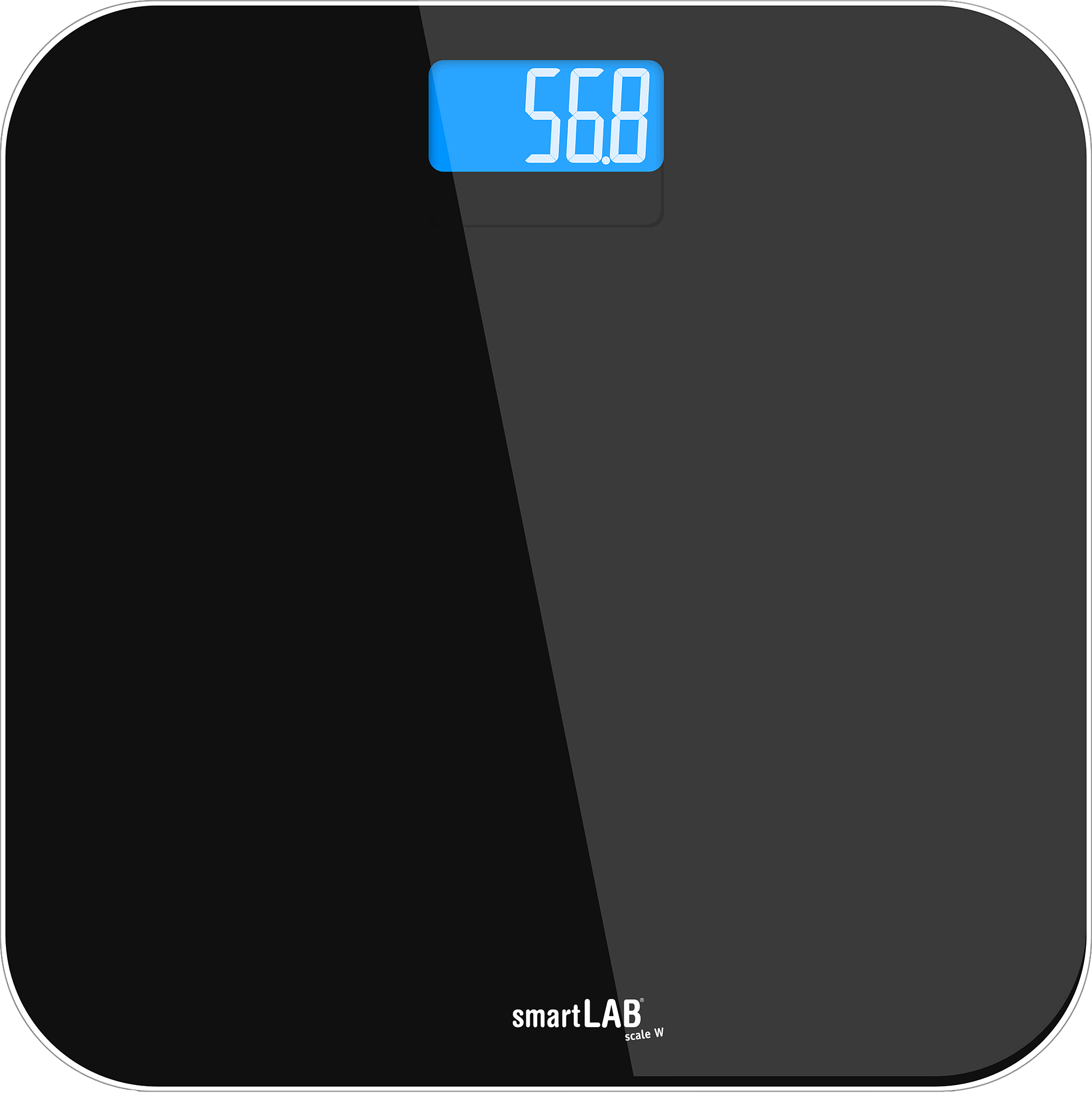 smartLAB scale W Bathroom scale
smartLAB scale W is a bathroom scale in a unique design for Body weight. The scale can weigh up to 150 kg with a divison of 0,1 kg. The high precision G-Sensors and the Sense-on technology makes this scale one of the accurate scales of it´s kind. The smartLAB scale W has an integrated module with ANT and Bluetooth Smart for wireless data transfer and can be integrated into hLine-Online.com.
More…
smartLAB walk B/ P+ Step Counter
The smartLAB walkP+ and smartLAB walk B are flat and modern step counter with a large and good readable display. In addition to the step count, distance and calorie consumption will be calculated and displayed. The integrated ANT or Bluetooth Smart Chip enables a data transfer through a gateway, like a smartphone, to the hLine-Online.com portal.
smartLAB move Activity Monitor
The smartLAB move +/ move B is a small round pedometer with a diameter of only 27 mm and 10 mm thickness. The integrated ANT+ or Bluetooth Smart Chip enable a wireless data transmission of your measured data to the hLine-Onine.com portal via PC, hFon collect home or hLine App for smartphone and tablets. The smartLAB move is available in 6 different colours.